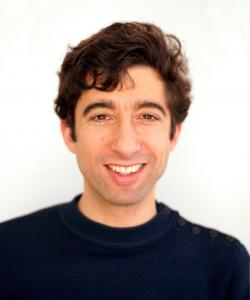 0157 77297643

Tiefenpsychologisch fundierte Psychotherapie
My name is Ben Jackson and I am a native English speaker offering individual therapy in Berlin. I completed five years of training in psychotherapy in 2016 and am now working in private practice. 

Psychotherapy can help with a variety of difficulties including depression, loneliness, problems adjusting to life in a new country, anxiety, obsessionality, relationship problems, unresolved childhood events, family issues, anger, stress and problems at work. It can also help you to clarify your direction, increase your autonomy and find more meaning and happiness in life. 
If you speak English and need to talk to someone in confidence, please contact me to arrange an appointment.
Für den Inhalt des Profils ist einzig und alleine nur derjenige verantwortlich der das Profil erstellt hat und es pflegt. Alle Angaben sind ohne Gewähr.